ArtFoamies
Kae Pea | ArtFoamies Poetry Months - Set of 14
Artfoamie Fun with Jane Davenport!
ArtFoamies Blog
Soul sisters By Wendy Aspinall   WELCOME BACK! I'm Wendy Aspinall of Bliss Angels Studio here to share with you my latest project using ArtFoamies I love the Good hair Art...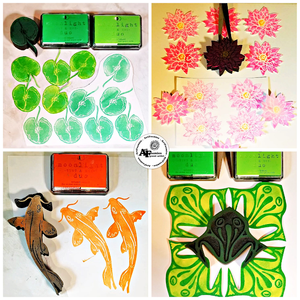 Water Garden Joys by Jenn White   HELLO EVERYONE! It is so great to be back here on the BLOG with you! I have missed you! I hope you have been...